Top Tips To Protect Your Accident-Prone Kids at Work, Rest and Play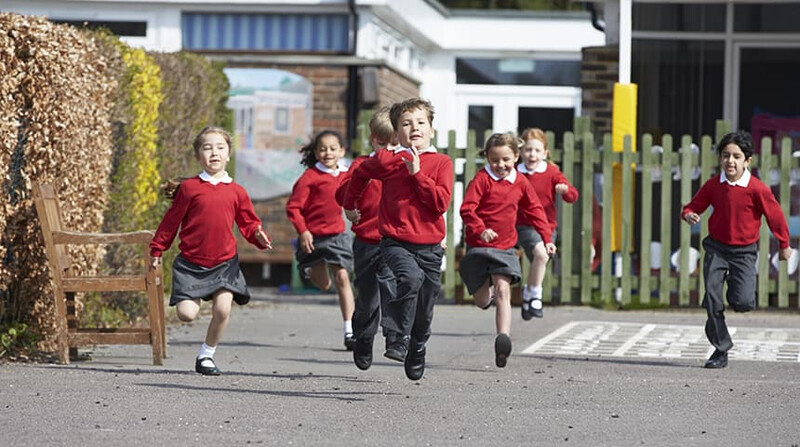 According to recently published data from the Health and Safety Executive, there are an increasingly high proportion of accidents at school, particularly amongst primary school children. Slips, trips and falls are the most common accidents, constituting 40% of all reported injuries, with incidents most likely to occur during breaktimes and PE lessons[1].
To set your mind at ease, Kelo-Cote® scar treatment has compiled a practical guide to see your children safely through the school year:
The 'health and safety' talk
Don't underestimate the power of words – even if it doesn't always seem that they're listening to you, your children do look to you for advice. The start of a new school year is a chance to open up a dialogue with them, so they feel confident reporting any problems to you. For very young children, for example those who have just started nursery, the line between playing and unintentionally hurting themselves or others is still unclear. It's not about scaremongering, just about giving them a gentle reminder to be aware of personal safety, to understand the physical and emotional consequences of their actions to others and to reiterate the importance of seeking help.
Taking the rough with the smooth
A graze or scrape that still hasn't healed after 10-14 days is likely to turn into a scar. The quicker you can realise and accept this, the more you can do to treat the scar. However, a recent survey commissioned by Kelo-Cote® revealed that 82% of people don't realise that scars can be treated up to 2 years after the initial injury.[2] Fortunately, this means that in most cases your children can fully recover from their playground 'battle scars'. If your child does have a visible scar, it is natural for people to ask intrusive questions and others may stare awkwardly.
Be vigilant
Stereotypically, it's assumed that boys more than girls that get themselves into scrapes playing boisterous games at school, but this is not always the case.  Breaktimes are a welcome chance to let off steam after being in the classroom for all pupils, but space can be crowded and accidents usually occur without warning. Even so, children may hide cuts and scars from parents or teachers, for fear of getting themselves or others in trouble. So, make sure you're on the "look-out" for cuts and bruises after school so you can discuss it with your child, be vigilant for any signs of concussion at home (seek advice from your GP or A&E for any symptoms such as vomiting)  and start the scar healing process as quickly as possible.
Up your game
A recent analysis of A&E data at two hospitals found that almost half of sports-related injury attendances were made by under-19s.[3] Prepare yourself with the right equipment, particularly if your children play contact sports; this is often the case in secondary school PE. For example, make sure your child wears a mouthguard if they play hockey or rugby, and as a general rule, a supportive, well-fitting pair of trainers is a must. There are always risks, but we should always encourage children to be active, to be outside and to engage with sports. Encouraging children to return their usual routine and hobbies after an injury is crucial to their recovery.
Don't be afraid to speak out
Occasionally, a playground accident or sporting injury can result in a more serious wound requiring longer term care. It is important to seek advice on treatment to minimise scarring and to ensure that you deal with the psychological impact with your child. Your GP or specialist consultant will be able to advise you on the most appropriate treatment, follow-ups and support groups.
[1] 'Preventing slips and trips at work, a guide' http://www.hse.gov.uk/pubns/indg225.pdf , accessed 10/09/2019
[2] An online survey was conducted by Atomik Research among 2,000 UK adults. The research fieldwork took place in May 2018. Atomik Research is an independent creative market research agency that employs MRS-certified researchers and abides to MRS code.
[3] Children and adolescents 'account for half of sports A&E attendances', BBC News, https://www.bbc.co.uk/news/health-46059186 , accessed 03/09/2019