Causes of Scarring
There are many different types of scars – from those caused by burns and trauma to those left by an operation, like a C-section or cosmetic surgery.
Find out more about the most common types below and how KELO-COTE® can help minimise hypertrophic and keloid scarring.
Types of Scars
A scar is a mark left on the skin when a wound or an injury to the surface of the skin has healed.
While there's many different types of scars, they largely fall into two distinct groups: keloid scars and hypertrophic scars. You can find out more about each type below – but despite their differences, they're similar in one important way: KELO-COTE®'s advanced formula silicone treatment is clinically-proven to prevent and treat them.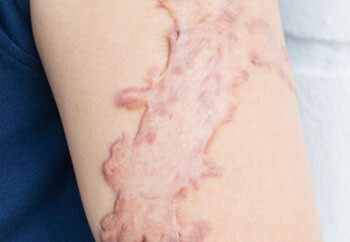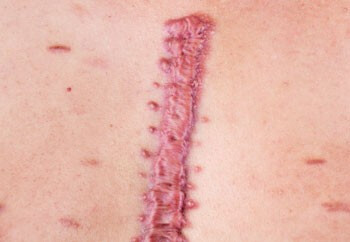 Caused by an excess of scar tissue produced at the site of the wound where the scar grows beyond the boundaries of the original wound, even after the wound has healed. They are often raised and itchy.
Starting as red, raised scars they become flatter and paler over the course of several years. Unlike keloid scars, hypertrophic scars don't extend beyond the boundary of the original wound, but they may continue to thicken for up to six months.
What's the difference between a normal and abnormal raised scar?
Watch the video to find out...
What makes some scars worse than others?
Watch the video to find out...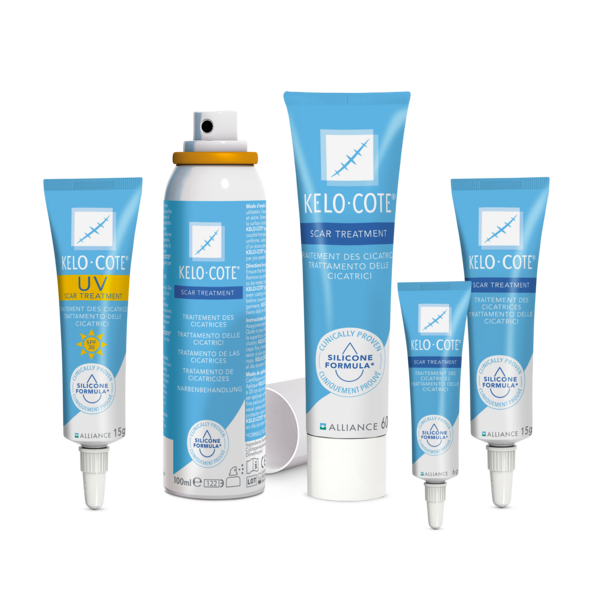 Which KELO-COTE® Product is Right For You?
Answer just a few simple questions and we'll show you which of our products is right for your scar.
Product Selector
Do you have a question about KELO-COTE®?
Find out the answers to the most commonly asked questions about KELO-COTE®
View FAQs