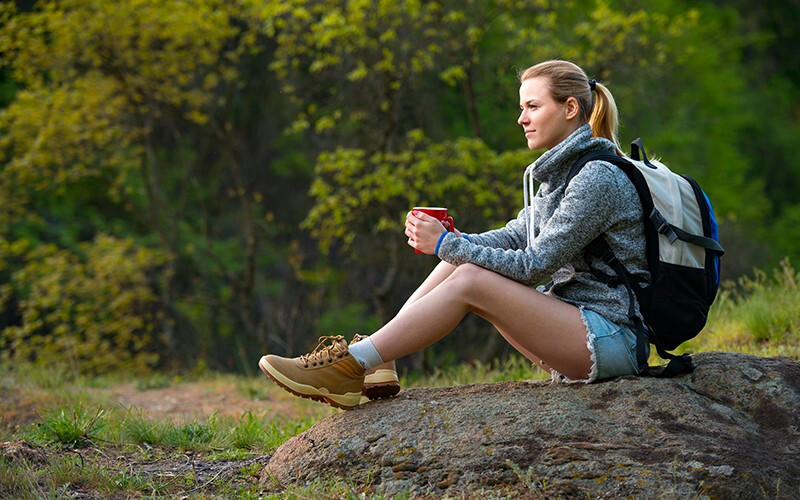 More Than Skin Deep: Managing the Psychological Impact of Scars
Every year around 100 million patients across the world develop scars1. So, it's a common problem – but scars can also have a significant impact on people's quality of life. Research shows that scars affect patient's psychological wellbeing2, which can lead to anxiety, social isolation and depression 3,4.
Mr Nick Wilson Jones, Consultant Paediatric Plastic and Reconstructive Surgeon, from the Welsh Centre for Burns and Plastic Surgery, Morriston Hospital, explains, "Some people may think that scars just leave a physical mark, but there is also a huge emotional and mental impact for many patients. Everyone holds their scars in different ways. Some people will wear theirs as a "badge of honour" – a reminder of recovery from a major illness such as cancer, while others feel self-conscious and lack confidence about visible scars. There's no right or wrong – but it is important that we recognise the psychological impact of scarring and do more to support those who are affected."
Here Mr Nick Wilson Jones gives his expert advice on coming to terms with your scars:
Acceptance & recovery
If a burn, graze or a wound that cuts through deep layers of the skin hasn't healed in 10-14 days, the reality is that it will form a scar. The sooner that you can accept this, the more able you are to move on to protecting and treating the scar to improve its appearance to the best possible point. However, a recent survey commissioned by KELO-COTE® revealed that 82% of people don't realise that scars can be treated up to 2 years after the initial injury5.
We also need to recognise that some situations are more emotionally and psychologically complex – such as scars caused by self-harm – and understand that these patients will need more professional help over a longer period of time. Self-harm is a growing mental health problem. Research has revealed, self-harm reported to GPs among teenage girls under the age of 17 in the UK increased by 68% over just three years6.  It is often not until patients are fully recovered that they are in a position to accept their scarring and contemplate treatment.
Finding your voice
People's reactions to visible scars can vary, with some asking intrusive questions and others staring awkwardly. This can be difficult at any time, but especially in already tense social situations such as a first date or job interview.  In my experience, children whose parents encourage them to talk about their scars and answer other people's often insensitive questions are more likely to accept and cope with their scars. The same is true of adults – and so finding your voice and being able to talk about your scars will help you to cope in the long term.
Men scar too…
There's a misconception that men shouldn't be concerned about the appearance of a scar – that it's somehow not macho or that scars should be worn as a sign of "toughness", like the clichéd male action hero.  In reality, whilst men may want to show their scars with pride, men should also understand that it's okay to say they don't like their scars and that they want to treat them.
It's okay to cover up
Many people are rightly proud to show their visible scars. However, in some instances, people also feel more confident "covering" scars using cosmetic products known as camouflage. It's not about hiding the scar, but about using make-up to make you feel more confident, physically, emotionally and mentally.  We use cosmetics every day to improve the look and feel of our skin and hide blemishes or dark circles – so why should it be different with scars?
You're not alone
Scars can happen to people from all walks and stages of life. So, whether you have experienced scarring in an accident as a teenager, from recent surgery to remove a tumour or a C-section, remember you're not alone.  And your emotional response to your scar is a valid whatever your experience.  If you are struggling to come to terms with a scar, support is out there. Speak to your GP who can refer you to a specialist health care professional or mental health support group. You may also want to contact a charity such as Changing Faces which supports people who have any condition or injury that affects their appearance, anywhere in the UK.  Changing Faces also offers a Skin Camouflage Service in clinics across the country. https://www.changingfaces.org.uk/
Silicone: The scar treatment you didn't know existed
Silicone is the main ingredient in many topical scar treatment products and has been used for more than 30 years in the prevention and treatment of scars by plastic surgeons and other healthcare professionals to treat abnormal scarring such as hypertrophic and keloid scars.
KELO-COTE® Scar Gel UV with SPF 30 is an advanced formula silicone scar treatment, clinically proven to help soften and flatten raised scars as well as reducing discolouration and redness, protecting visible scars from the effects of the sun.
The KELO-COTE® formula also binds to the skin's surface creating an ultra-thin sheet which can give treatment and protection for scars for 24 hours per day. Once dry, sunscreen and make-up can be applied over the treatment area. It is recommended that sunscreen is reapplied regularly.
KELO-COTE® Scar Gel UV with SPF 30 – is available to buy over the counter at selected pharmacies and from Amazon.
For more information visit www.kelo-cote.co.uk
For further information please contact Caroline Beswick or Katie Coombs at Trinity PR on 020 7112 4905 / 0770 948 7960
View References
Close References
Bayat A, et al. Skin scarring. BMJ. 2003; 326(7380): 88-92
Signorini M, et al. Clinical evaluation of a new self-drying silicone gel in the treatment of scars: a preliminary report. Aesthetic Plastic Surgery. 2007;31(2):183-7.
Kerwin LY, et al. Scar prevention and remodeling: a review of the medical, surgical, topical and light treatment approaches. International Journal of Dermatology 2014;53:922–36.
NHS Choices: Emotional effects of scarring https://www.nhs.uk/conditions/scars/#/emotionaleffects%20of%20scarring. Accessed January 2021.
An online survey was conducted by Atomik Research among 2,000 UK adults. The research fieldwork took place in May 2018. Atomik Research is an independent creative market research agency that employs MRS-certified researchers and abides to MRS code.
Morgan C, et al. Incidence, clinical management, and mortality risk following self harm among children and adolescents: cohort study in primary care. BMJ. 2017; 359: j4351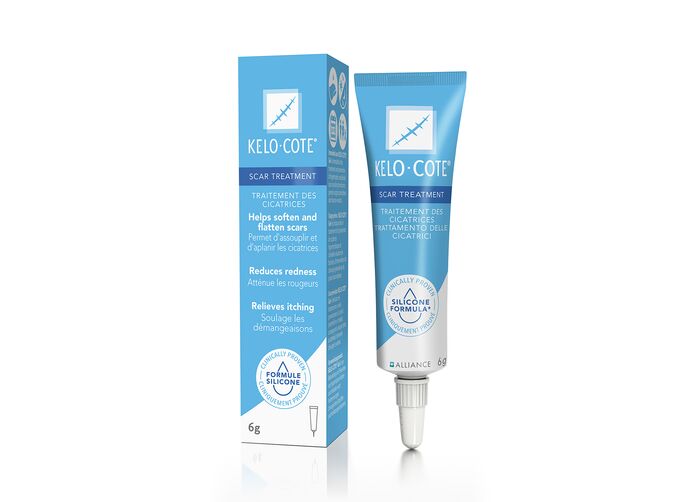 Our easy to use, fast drying gel helps soften and flatten raised scars and reduce redness.
Stockists
Available at your local pharmacy, ask today