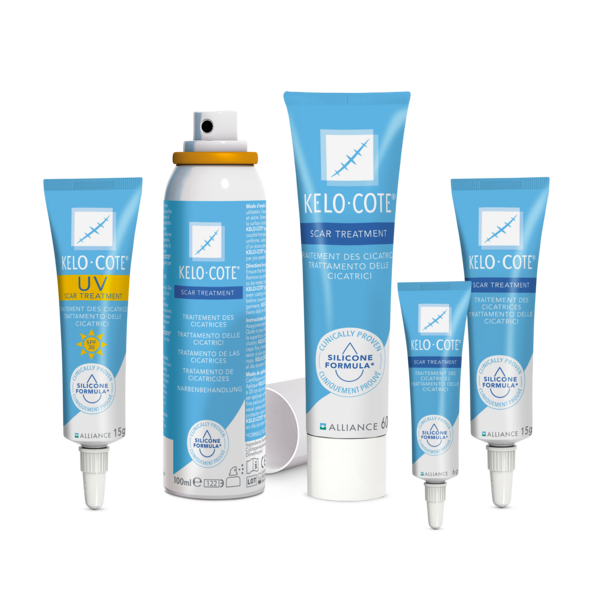 KELO-COTE® has been trusted for over 20 years to help prevent, treat and reduce the appearance of hypertrophic and keloid scars by thousands of men, women and children around the world.
From our scar gel and spray to our UV Gel including SPF30, all our advanced formula silicone scar treatments are clinically-proven to help soften and flatten raised scars as well as reducing discolouration and redness.
What's more, they're also proven both to help improve the appearance of existing scars in around 82% of patients as well as helping to prevent scarring in up to 67% of surgery patients after just four months of twice-daily treatment.
Silicone is recommended as a first line treatment by healthcare professionals, cosmetic surgeons and by international scar treatment guidelines,
KELO-COTE®'s patented formula binds to the skin's surface creating an ultra-thin sheet that dries within 5 minutes* to treat and protect scars for 24 hours a day with twice daily application.
And while we'd recommend continuing treatment for 60 to 90 days to see the best results, if you continue to see improvement at the end of this period, it may be beneficial to continue treatment.
*Data on file, study of 10 subjects. When used in accordance with instructions.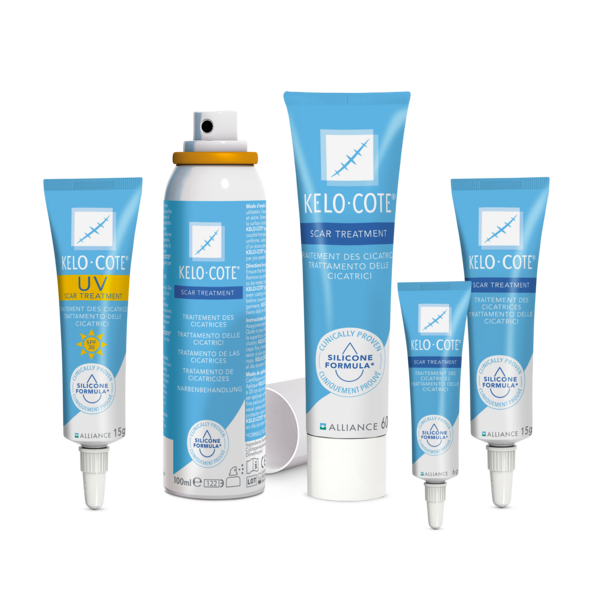 Which KELO-COTE® Product is Right For You?
Answer just a few simple questions and we'll show you which of our products is right for your scar.
Product Selector
Stockists
You can buy KELO-COTE® direct from online stores including Amazon and many high street pharmacists.
View KELO-COTE Stockists