Becca Rose: Learning to Love My Scars
It's been two years since I had my life changing surgery; my breast reduction. I can't quite believe it's been that long already, it seems just recently I was leaving hospital and starting my new body confidence journey. It's a topic I'm hugely passionate about as I know how much it changed me personally, and the amount of comments and questions I still receive just shows how important it is to others also. I've made a few videos on my breast reduction, including addressing why I got one, in-hospital diary style footage of the process, my scars, my two month post-op update, one year update, and just recently, my two year update and answering viewers FAQ's which you can see on my YouTube channel.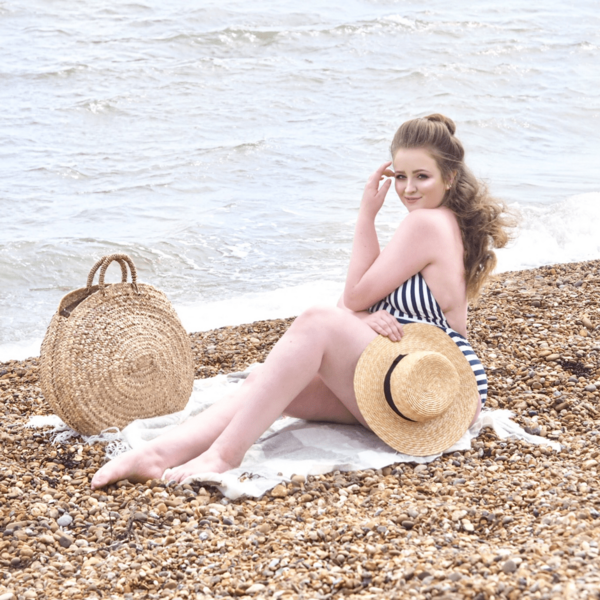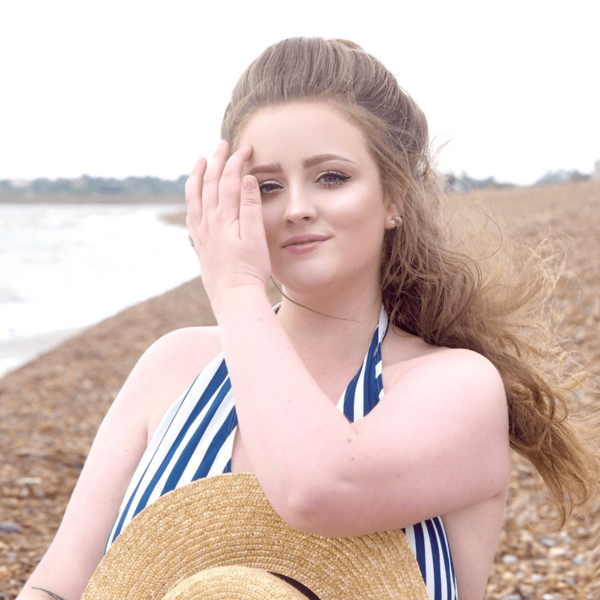 One of the most common question topics I receive about the surgery is regarding scars – are they 'bad'? Are they really visible? What products can I use to reduce their appearance? And so on…
Something I've said time and time again, and I mean every word, is that even if my scars looked how they did the day after my surgery, I literally wouldn't mind. Reducing the size of my chest completely upped my confidence, and a few scars would never get in the way of how happy I was, and still am now. I've documented the progress of my scars (just as an FYI, my reduction was done in the anchor method just so you can imagine the scarring) and I can't believe how amazing they look even after just two years. Seeing as the scars are mainly on my chest, they're not often exposed – though when wearing swimwear, the side scars are visible…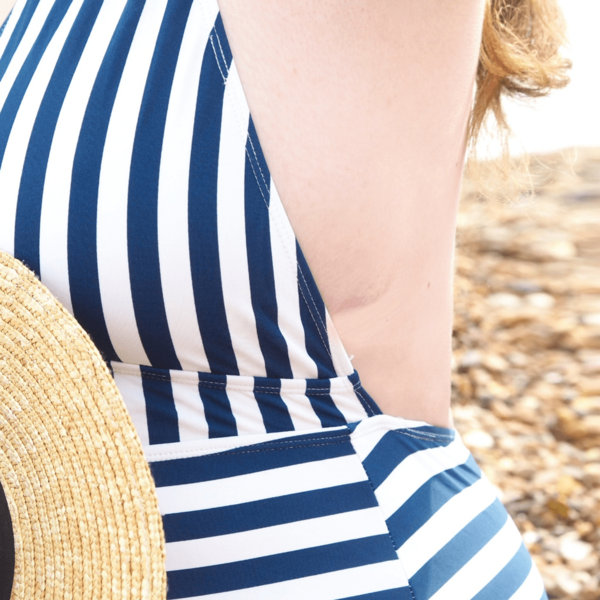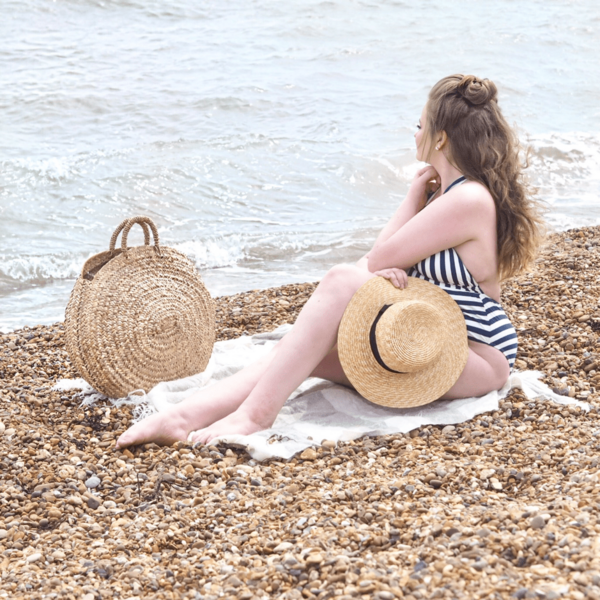 At first, I was a little worried and apprehensive that people would look or ask questions when swimming or at the beach (once when I had a massage I was asked all sorts of questions!) but now, I welcome those questions and embrace my scars. I'm so proud of my decision to take control and do something that I knew would have such a positive impact to my overall confidence; regardless of the scars!
That being said, it's nice to know that there are treatments available to help improve the appearance of scars, as well as protecting them when they're exposed to the sun. KELO-COTE is a clinically proven treatment for scars and their Scar Gel UV with SPF30 is perfect for this time of year to help protect scars if they are exposed to UV. PS, it's important to reapply sun protection to the scar every two hours.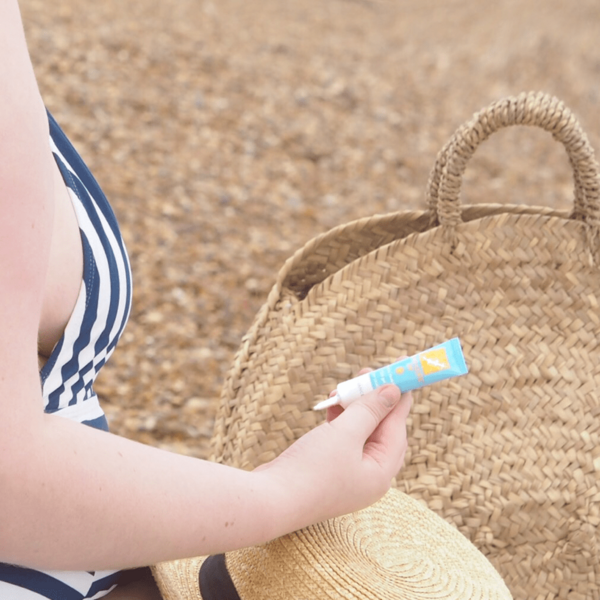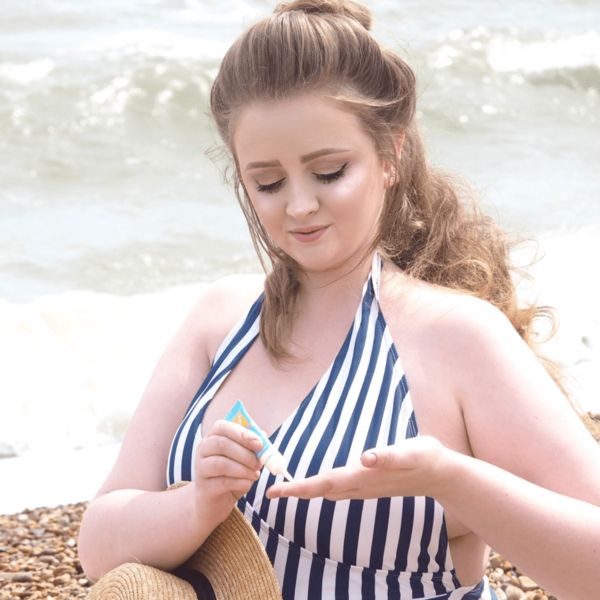 KELO-COTE UV Gel not only provides SPF30 protection, but it also;
Helps to soften and flatten raised scars
Reduces redness and relieves itching and discomfort
Can be used under makeup (once dry)
Is flexible and waterproof with 24-hour protection – so go and frolic in the sea!
Is suitable for both children and adults (Gel & UV 3 months+, Spray 12 months+)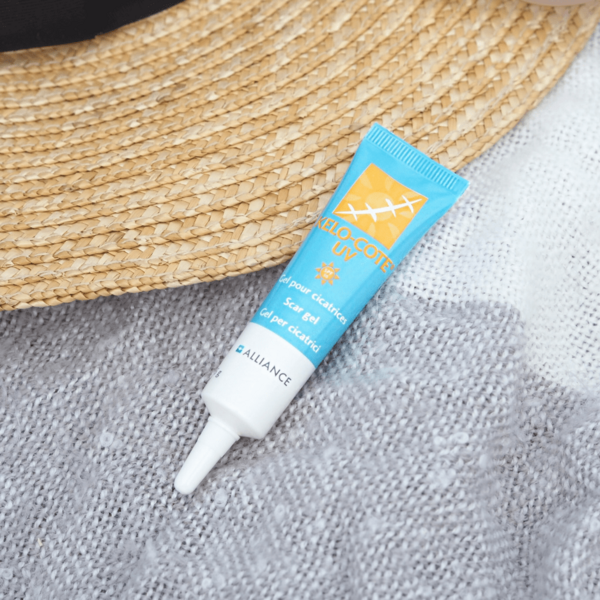 It's so important to protect scars from sun exposure to stop the sun's ultraviolet radiation from penetrating our skin, helping scars heal. KELO-COTE UV Gel contains SPF30 which helps protect the scar from the effects of sun and can absorb up to 97% of UVB radiation (woah!). The patented silicone scar gel dries within about five minutes of application forming a breathable, waterproof sheet over the affected layer which actually acts like an extra layer of skin! It provides an optimal healing environment by hydrating and protecting the area and allowing collagen production to normalise and improve the appearance of scars.
Products like this have so many benefits, not only to the actual scars but also to our minds and how we feel about them being on our bodies – my body confidence is so much higher after the breast reduction, and even higher now that treatments like these exist, allowing me to feel comfortable and embrace my scars should they be exposed.
We all have different bodies, and some of us have scars. Like my tattoos, my scars tell a story and are a huge part of my journey.
Do you have any scars from illness, surgery or any procedures? How do you feel about them?
I hope like me, you wear your scars with pride this Summer!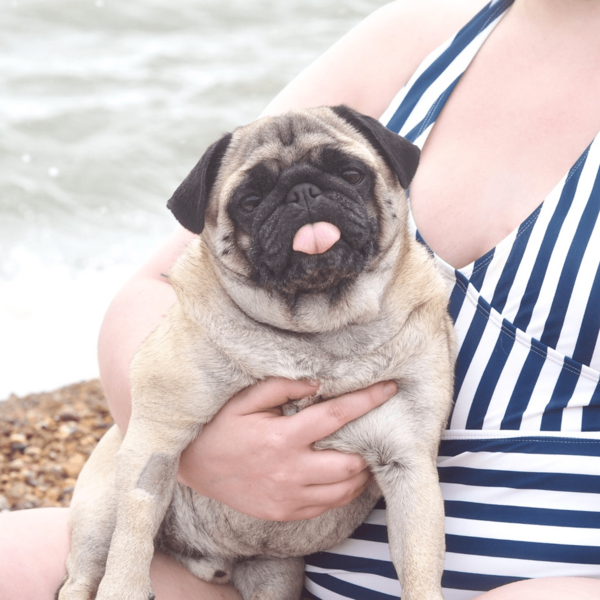 This content was developed as a paid advertisement by Alliance Pharmaceuticals.
AL/3878/07.19/0.001